Dr. Ansley Booker, Director of Diversity and Inclusion Initiatives, is in Residence at the College of Pharmacy
Fall 2021
Dear Student Pharmacists and Pharmaceutical Scientists,
Over the past two years, painful and tragic events have increased our focus on racial, ethnic, and gender disparities, inequities, and injustice in all parts of life. We are one of the most diverse pharmacy schools in the country, which I believe is a great strength of our college and an opportunity for us to grow and set an example. Our motto is, "A Tradition of Excellence, A Legacy of Caring," and we mean it, but we can do more to live up to our core values and ideals.
Beginning last academic year, we started new programming and initiatives to address diversity, equity, and inclusiveness here at the College as a place of work and learning, how students experience their time here, and as an alumni experience.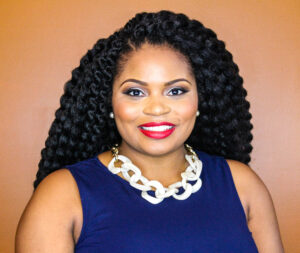 An initiative we are starting this fall is to provide extra support for our students and especially students of color. We know that the pandemic has disproportionately affected people of color and women in various ways, and we want to help in any way we can. Dr. Ansley Booker, director of diversity and inclusion initiatives and part of the University's student affairs team, has generously agreed to make herself more readily available to you here at the College. She will hold office hours on campus usually two days a month.
September 8 (2-5 p.m.)
September 22 (9-5 p.m.)
October 13 (2-5 p.m.)
October 27 (9-5 p.m.)
November 10 (9-5 p.m.)
December 8 (2-5 p.m.)
January 12 (2-5 p.m.)
January 19 (9-5 p.m.)
February 9 (2-5 p.m.)
February 23 (9-5 p.m.)
March 23 (9-5 p.m.)
April 13 (2-5 p.m.)
She will be available on both a drop-in and scheduled basis. You can contact her if you'd like to make an appointment. She'll be here for anything you'd like to discuss—academic struggles, relationship or financial concerns, whatever is on your mind. We want all students to succeed, and as always, the faculty and staff, including me, are available to you.
Stop by sometime. My door is always open to you, and I'd be delighted to get to know you better.
Sincerely,

Brian L. Crabtree, Pharm.D.
Dean