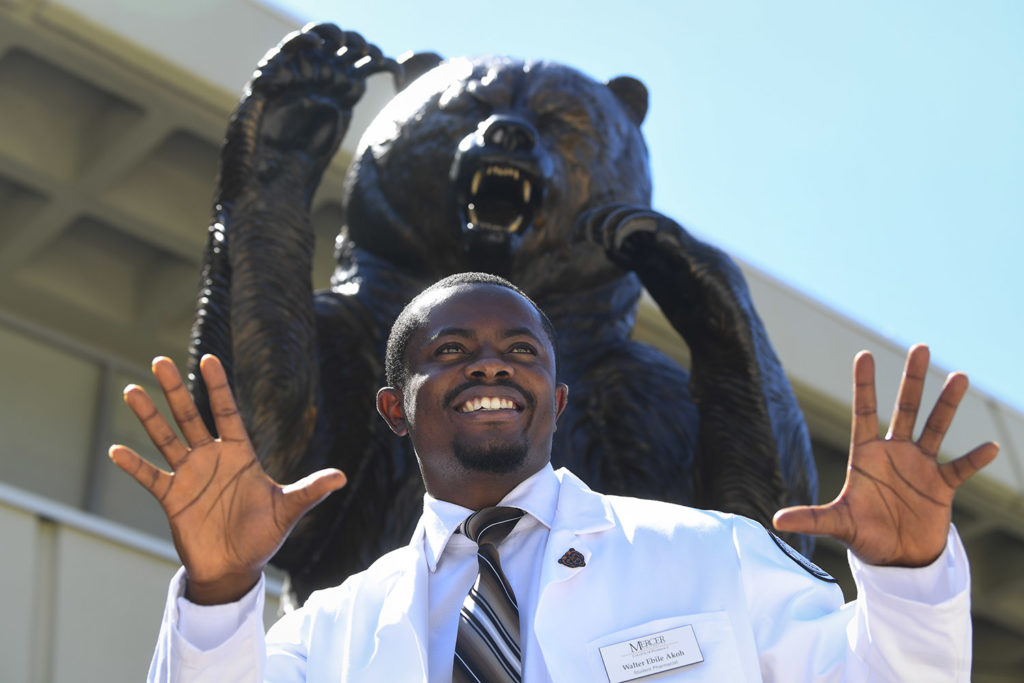 For 115 years, the College of Pharmacy has prepared its graduates to be health care leaders and patient advocates to improve the health and quality of life in the communities they serve. As the world of health care, education and business has changed, the College of Pharmacy has evolved with it and kept pace with innovations in the field. It has provided excellent educational and research opportunities, creating high impact with limited resources. In 2020, the College is ranked the number one private pharmacy school in the Southeast, according to U.S. News & World Report.
Our students receive patient-centered education that prepares them for pharmacy and pharmaceutical sciences careers in a competitive career market. They develop the problem-solving and critical-thinking skills that turn stellar students into distinguished alumni, practitioners and leaders in their profession and communities. We strive to provide our students with the best education possible in a setting where every student matters and every person counts. We are proud of our reputation and accomplishments to date and know they are built upon our commitment to teaching, research and service. Taking pride in our history, the College now aspires to do more.
Our priorities include:
Renovate the Duvall Building to increase the amount of research space
Scholarships to reduce the heavy burden of debt that pharmacists carry after graduation
Increase the percentage of alumni who give to the College of Pharmacy
To make a gift, access our giving page or to talk with a development officer, please contact Andrea Pendleton, director of development, at 678-547-6546.