PharmD Program
A Tradition of Excellence, A Legacy of Caring Since 1903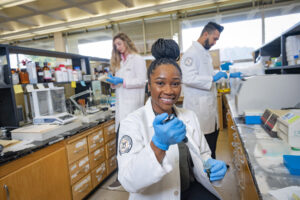 Our college has a long-standing tradition of prioritizing patient-centered care, backed by 120 years of experience in shaping pharmacy professionals. As a student, you will have the opportunity to gain extensive practical experience and refine your skills in the field. Mercer's classes,
taught by experts in the field
, boast low faculty/student ratios and state-of-the-art clinical, research, and compounding labs.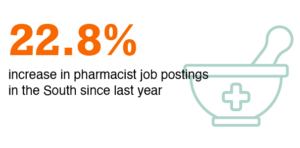 They're endless. Graduates of our program can be found working at prestigious healthcare establishments across the nation, including conventional pharmacies, major hospitals, and government entities. Mercer's
Professional Development program
pairs you with peers, professionals, professors, and alumni mentors to prepare for your future.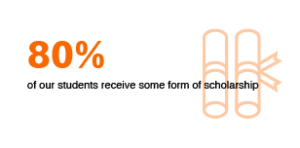 Mercer University is one of The Princeton Review's best values among national universities and is ranked as the #1 military-friendly school.
We believe that the expense of going to college shouldn't be a barrier. Our admissions department will collaborate with you to create a customized plan that fits your budget. Financial assistance packages and scholarships are available for eligible students.