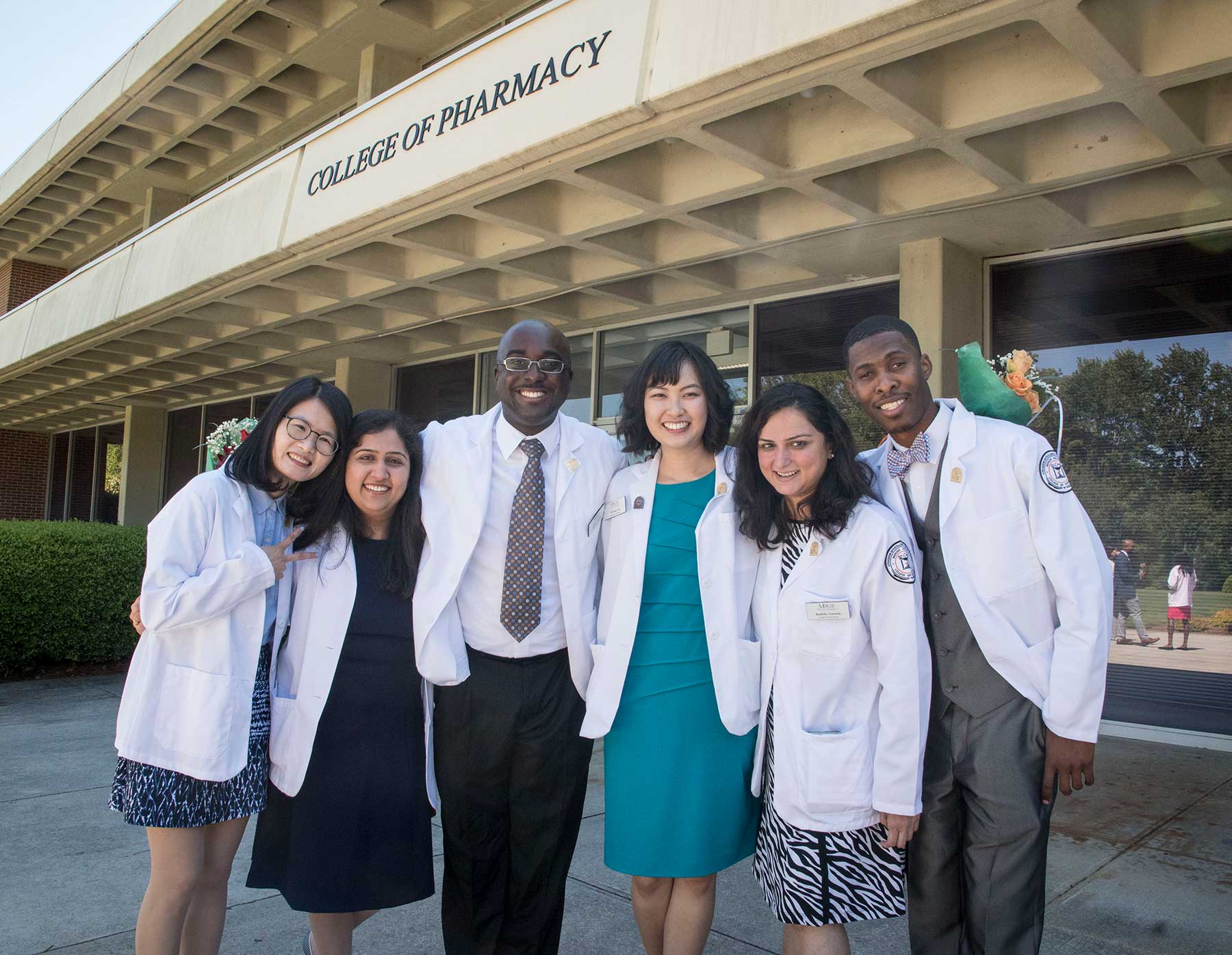 The Mercer Doctor of Pharmacy (Pharm.D.) program is designed to emphasize patient-centered care and provide the scholastic expertise necessary for the highest level of professionalism in a variety of settings. The Pharm.D. program's hybrid-block schedule combines concentrated foundational and pharmacotherapy courses with practice-oriented and elective courses. Students complete introductory and advanced pharmacy practice experiences at leading medical and teaching hospitals and in a variety of pharmacy practice settings in Georgia and across the country.
Mercer Pharm.D. students are also actively involved outside the classroom through their participation in service learning and in a variety of student chapters of national organizations. A Professional Development Network provides interaction with peers, faculty advisers and alumni mentors that support development of each student's leadership, interpersonal and inter-professional skills.
The Mercer Doctor of Pharmacy program provides the didactic and clinical preparation for a professional career as a pharmacist. The Doctor of Pharmacy program of study is full-time and spans nine semesters (four years). Upon successful completion of the program, the Doctor of Pharmacy (Pharm.D.) degree is awarded.
Admissions requirements and standards are designed to ensure success in the Mercer Pharm.D. program. Selecting a candidate for the future practice of pharmacy involves many important factors including academic background (undergraduate coursework, GPAs, PCAT scores), and extracurricular and work experiences. Admission is limited to 150 new students per cohort who enroll in the fall of each year.
We encourage you to attend one of our information sessions to learn more about our Doctor of Pharmacy program.
Admissions Contact Information
Mercer University College of Pharmacy
3001 Mercer University Drive – PAC-121
Atlanta, GA 30341
(678) 547-6232
pharmd@mercer.edu