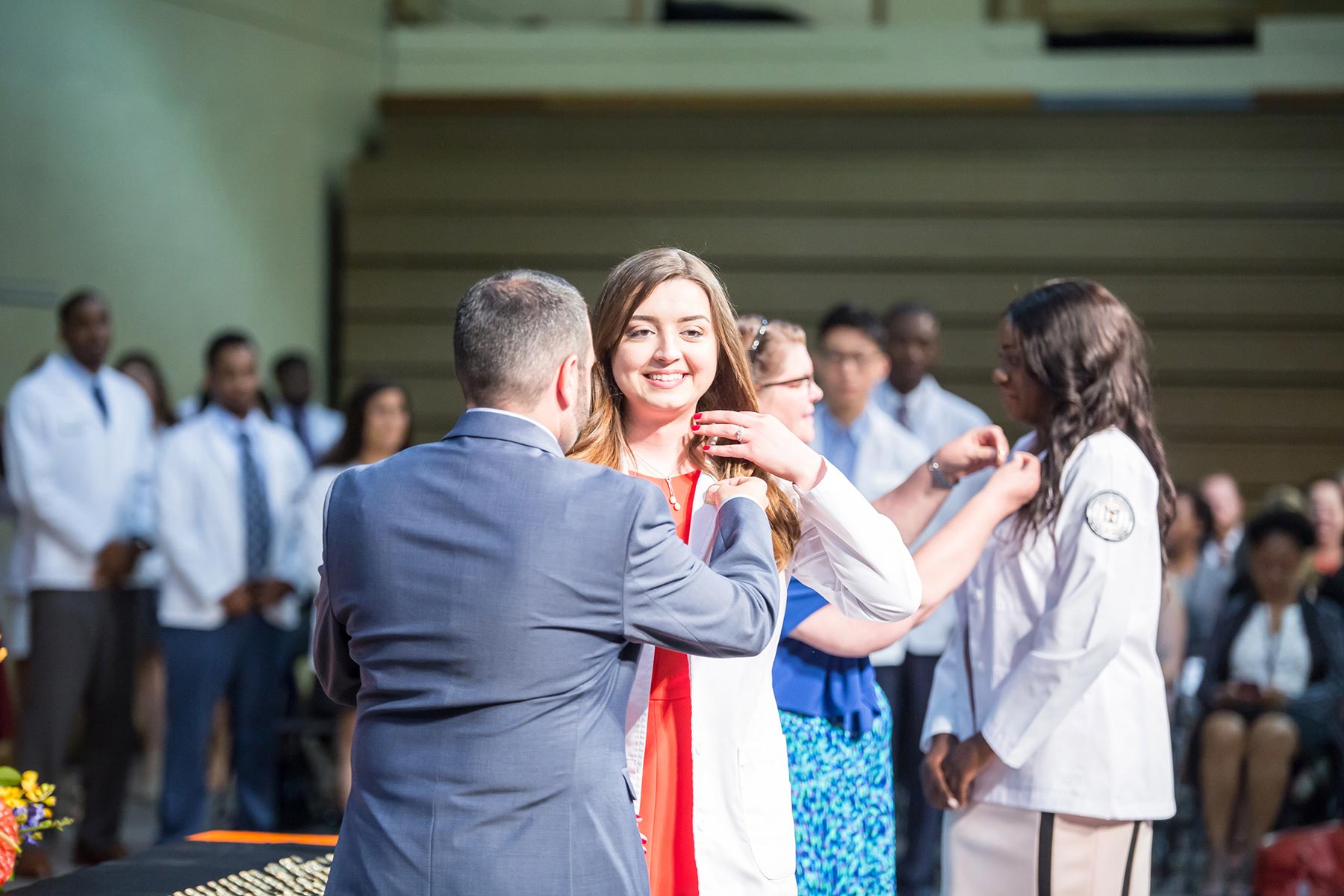 A Tradition of Excellence, a Legacy of Caring
Since our founding in 1903, Mercer University's College of Pharmacy has made notable contributions to the fields of pharmacy and pharmaceutical sciences. Students benefit from our interdisciplinary approach to learning – in classes with low faculty/student ratios and in innovative clinical skills, compounding and research labs. Our distinguished faculty are outstanding leaders who will guide you, enlighten you and expand your potential as a future professional in the field of pharmacy. Prospective students are welcome to attend an information session or open house and to browse our website for more details on our programs.
Pharm.D. and Master's Degree Programs
The Office of Admissions offers services to prospective students and applicants to our programs.
Jordana Berry, MBA
Director of Admissions
berry_js@mercer.edu
Sonnia Moon, MA
Admissions Counselor
moon_sc@mercer.edu
Zachary Williams
Admissions Counselor
williams_zm@mercer.edu
Contact Information
Phone: (678) 547-6232
Fax: (678) 547-6518
Office Hours
8:30 a.m.- 5 p.m. Monday-Thursday
8:30 a.m.- 4:30 p.m. Friday
Physical Address
Pharmacy Administration/Cafeteria Building, Suite 121
Mailing Address
Office of Admissions – PAC-121
Mercer University College of Pharmacy
3001 Mercer University Drive
Atlanta, GA 30341
Ph.D.
Dr. Martin D'Souza
Director, Pharmaceutical Sciences Graduate Program
Mercer University College of Pharmacy
3001 Mercer University Drive
Atlanta, GA 30341
(678) 547-6730
pharmsciphd@mercer.edu