Master of Science in Health Outcomes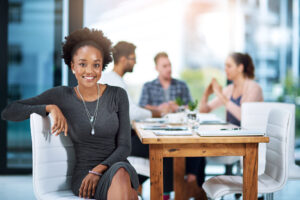 The Master of Science in Health Outcomes is a 30 credit, fully online degree program that offers two tracks, pharmacoeconomics or health outcomes research. Health economics and outcomes research are increasingly important to the health care industry and aims to optimize patient care delivery and clinical decision-making as well as influence policy discussions related to health care reimbursements and priorities.
This degree program will prepare students for careers in health care administration, medical affairs, and market access and research in public and private health systems, the pharmaceutical industry, health insurance companies, government and academia.
Students will take courses covering topics including biostatistics, epidemiology, qualitative and quantitative research methods, health economics and health care delivery systems. Students will also complete a capstone project, either as non-thesis or thesis option that ties together curricular outcomes from the entire program.
Here are job openings in this field for which a graduate would be competitive.

Projected Plan of Study
Semester 1
PHA 703 Biostatistics (2 credits)
PHA 704 Epidemiology (2 credits)
PHA 705 Introduction to statistical software programming (2 credits)
Semester 2
PHA 707 Qualitative methods (3 credits)
PHA 708 Healthcare delivery, policy, and management (3 credits)
PHA 709 Survey of health services research methods (3 credits)
Semester 3
PHA 710 Quantitative methods (3 credits)
PHA 712 Health economics (2 credits)
Semester 4
Option 1: Pharmacoeconomics Track
PHA 713 Pharmacoeconomic modelling (3 credits)
PHA 714 Advanced statistical methods (3 credits)
Option 2: Health Outcomes Track
PHA 719 Patient reported outcomes (3 credits)
PHA 720 Comparative effectiveness research (3 credits)
Semester 5
PHA 722 Seminar (1 credit)
PHA 794 Capstone OR PHA 795 Thesis (3 credits)

Who should apply?

Professionals from a variety of health care backgrounds, including:
Pharmaceutical industry professionals
Regulatory compliance managers
Healthcare administrators
Managed care pharmacists
Health system pharmacists
Registered nurses and nurse administrators
Pharmacy or nursing students

Program Director: Lorenzo Villa Zapata, Pharm.D., Ph.D.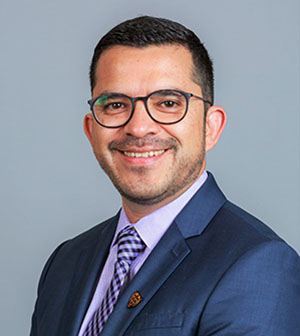 Dr. Villa Zapata joined Mercer University in August 2020 as a clinical assistant professor of pharmacy practice. He was an assistant professor at the College of Pharmacy at the Universidad de Concepción in Chile for 10 years, focusing on health outcomes and economics research, and most recently he was a postdoctoral fellow at the University of Colorado Skaggs School of Pharmacy. Google Scholar

Other Teaching Faculty

Jill Augustine, MPH, Pharm.D., Ph.D., assistant professor of pharmacy practice and pharmaceutical sciences and director of assessment
Jennifer Nguyen, Ph.D., assistant professor of pharmacy practice
Mohsen Yaghoubi, Ph.D., MSc, assistant professor of pharmacy practice

Admission Requirements

Student can begin courses in fall, spring, or summer. Potential applicants are required to complete a bachelor's degree program or higher, completing courses with a C grade or better. Applicants are asked to submit their application through PharmGrad application service and should have a demonstrated interest in pharmacy and health care services through degree programs (e.g., undergraduate major or graduate degree) or work experience.  For an applicant from a country where the primary language is not English, official TOEFL or IELTS scores must be submitted for review.
The PharmGrad application process includes a curriculum vitae or resume and a statement of purpose. Your statement of
1 – 2 pages in length should address how your background and/or experiences have prepared you for graduate school, areas of research of interest to you and your professional, academic, research and extracurricular achievements.

Tuition

$750 per credit hour + technology fee of $17 per credit hour (max. of $150)
Total estimated tuition for Master's Degree  = $23,041

Financial Aid Eligibility

Master's degree students are eligible for private and federal loans. For more information, contact the pharmacy financial aid coordinator, Monday – Friday 8:30 a.m. – 5 p.m., Mary Bass Santiago or 678.547.6346

Ready to Apply?

Questions?
Contact Dr. Villa Zapata